Being a Certified Public Accountant (CPA), Louise Cochrane always knew that owning a building for her business was the most financially sound decision. But she was young and didn't think it was in the cards for her yet. However, an ever-increasing rent plus an affordable financing solution motivated her to make the change.
TMC Financing helped Cochrane, Owner of L.F.Cochrane & Associates, secure $1.2 million in total project financing through the SBA 504 commercial real estate loan program. The funds were used to purchase a multi-tenant office building in Alameda, California. Cochrane is now her own landlord giving her peace of mind knowing her occupancy costs are stable, she is building equity, and she has enough incoming rent from other tenants to cover her mortgage.
Before acquiring her building, Cochrane was renting a 12×12 room for her CPA practice. She had a shared conference room with no privacy for client meetings, a shared restroom, constant issues with the internet in which her landlord was unable to fix, AND a rent that had gone up a few hundred dollars in a few short years. She was frustrated and knew it was time for a change.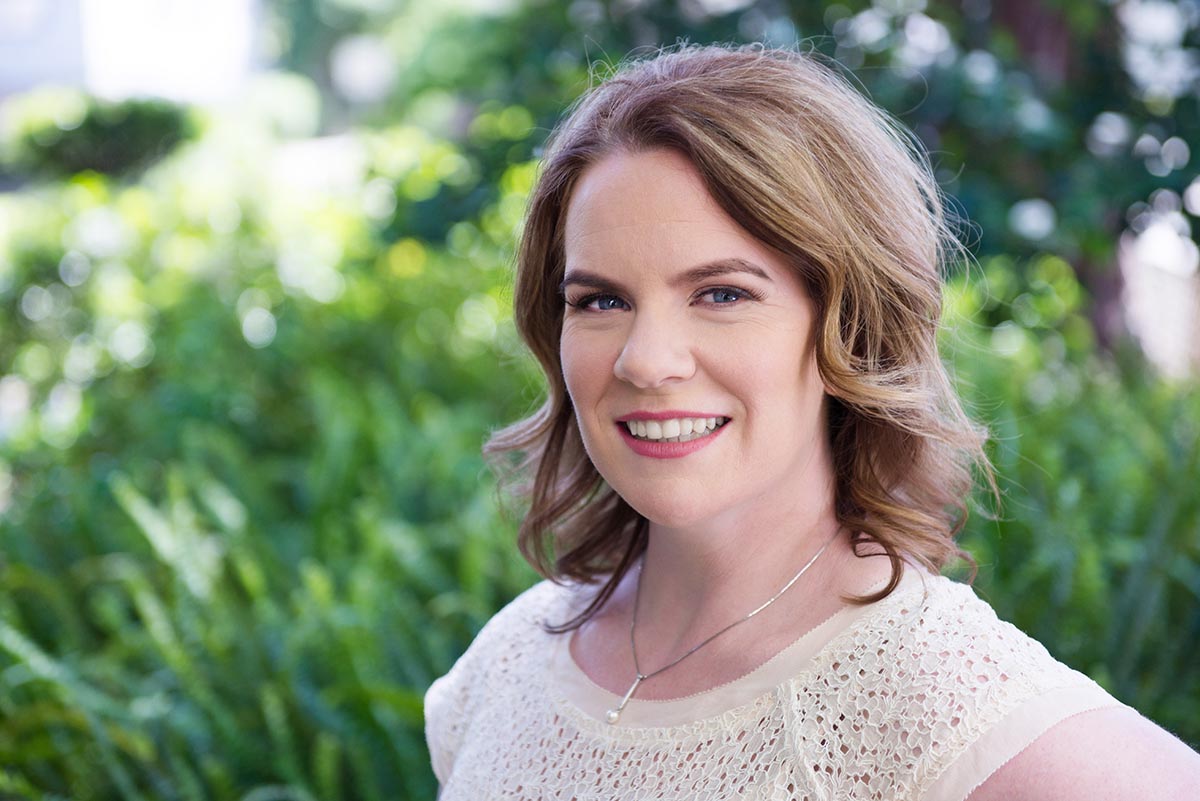 "I'm a CPA. Of course I know I should own rather than lease. I advocate that to my clients all the time! But I was in my early 30's and wasn't sure if it was in the cards for me just yet," explained Cochrane. "I needed a boost and that boost ended up being my preapproval letter. The letter is what gave me the confidence I needed to make it happen."
By utilizing the SBA 504 Program, Cochrane was able to purchase a multi-tenant office building at 2504 Santa Clara Avenue with only a 10% down payment. Anna O'Brien, Senior Vice President, facilitated the deal on behalf of TMC Financing.
"Cochrane was the perfect candidate for SBA 504 financing," explains O'Brien. "She was renting in Alameda, where office space is scarce. She knew she couldn't be at the mercy of a landlord if she wanted to remain in Alameda.
"Additionally, Cochrane was able to capitalize on the facet of the program that allows borrowers to purchase more space than what they initially need and rent out the remaining space. Cochrane manages six tenants and collects enough rent to cover her mortgage. She also has the opportunity for expansion down the road."
A typical 504 loan project requires a minimum down payment of 10 percent from the borrower, with the remaining amount split between a first mortgage provided by a commercial lender and a second mortgage provided by a certified development company, such as TMC Financing, on behalf of the SBA.
"The 10% down payment was fantastic but what I appreciated most is the 20-year term," states Cochrane. "I could not have done it without that long term! And a major bonus – the first lender was able to match the SBA term. I am locked in for 20 years on both my loans!"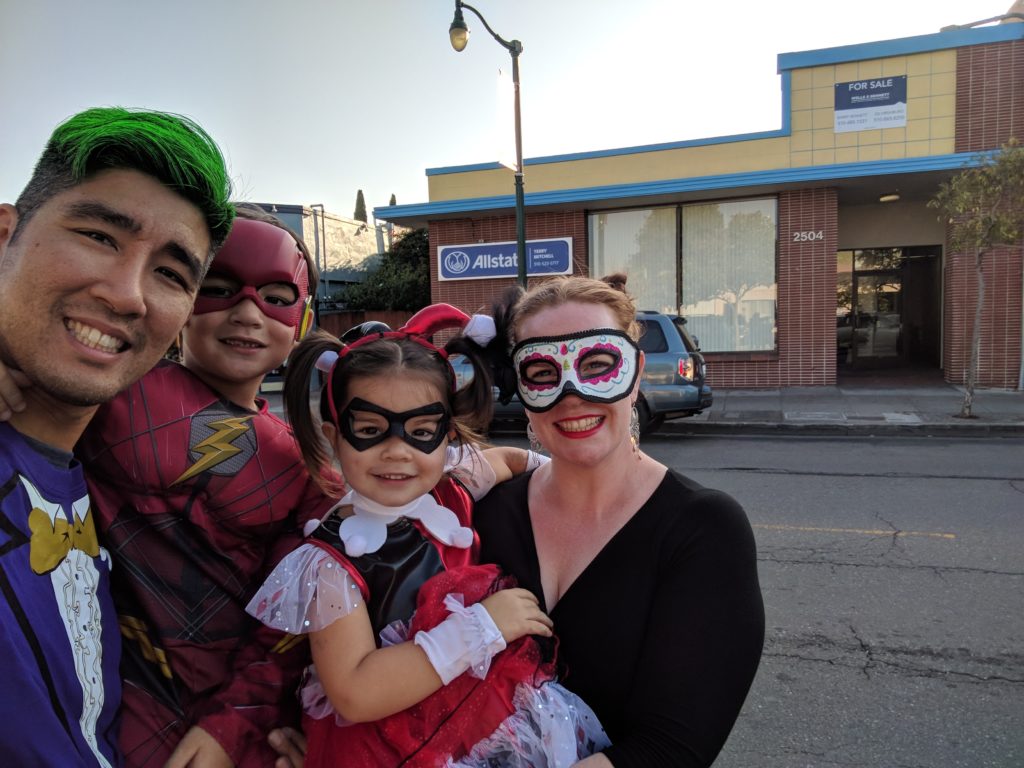 THE PROUD COCHRANE FAMILY IN FRONT OF THEIR NEW BUILDING ON THE DAY THEY RECEIVED THE KEYS TO THE BUILDING (HALLOWEEN!)
As for working with O'Brien and the rest of the TMC staff, Cochrane raved. "Anna was super helpful, friendly and personable. She did a lot of the heavy lifting. When people were slow, Anna would make things happen. She was always available and always on. Calls and emails were answered promptly at night and on the weekends. Her involvement accelerated the entire process. We closed remarkably fast."
"We always encourage our borrowers to check with CPAs on the benefits of buying a building," states O'Brien. "Louise is a CPA. She believes the numbers never lie and is a strong supporter of business owners owning over renting. That says a lot!"
Hours
February 15th- April 15th
Monday-Thursday 9:00am-4pm
April 16th-February 14th
By Appointment Only
Tuesdays & Thursdays 9:00am-4:00pm